Perfect Cook Every Time! Buy Any MEATER and get 25% Off Any Bottle Of Hot Sauce - Code BOOM25 (excluding bundles)
MEATER Plus

Wireless SMART Meat Thermometer With Bluetooth and WiFi Digital Connectivity. Perfect for the BBQ, Smoker, Rotisserie, Oven or Grill.

BUY NOW

MEATER Block

Premium Wireless Smart Meat Thermometer With Bluetooth and WiFi Digital Connectivity. Perfect for cooking multiple joints on the BBQ, Smoker, Rotisserie, Oven or Grill.

BUY NOW
Introducing 3 NEW flavours to the Boom family
Shop Now
Jalapeno Jazzy

Our new and exciting flavour is a deliciously mild sauce. Add to your
burgers, tacos, fajitas, burritos, enchiladas or just pretty much anything you want as it is seriously addictive!

Buy Now

Punchy Peri

A super versatile sauce with a Punchy kick! Splash on your breakfast
in the morning, sandwiches, use as a marinade for your meat, fish or
tofu. Add to burgers and perfect for summer BBQs.

Buy Now

Mango Maisie

Ready to kick your meals with some Caribbean flavours of Mango,
Passionfruit & the hit of habanero. This unique fruity blend of
Mango, Pineapple, Passionfruit & Mango beer, you can add this to
literally anything as a condiment or marinade.

Buy Now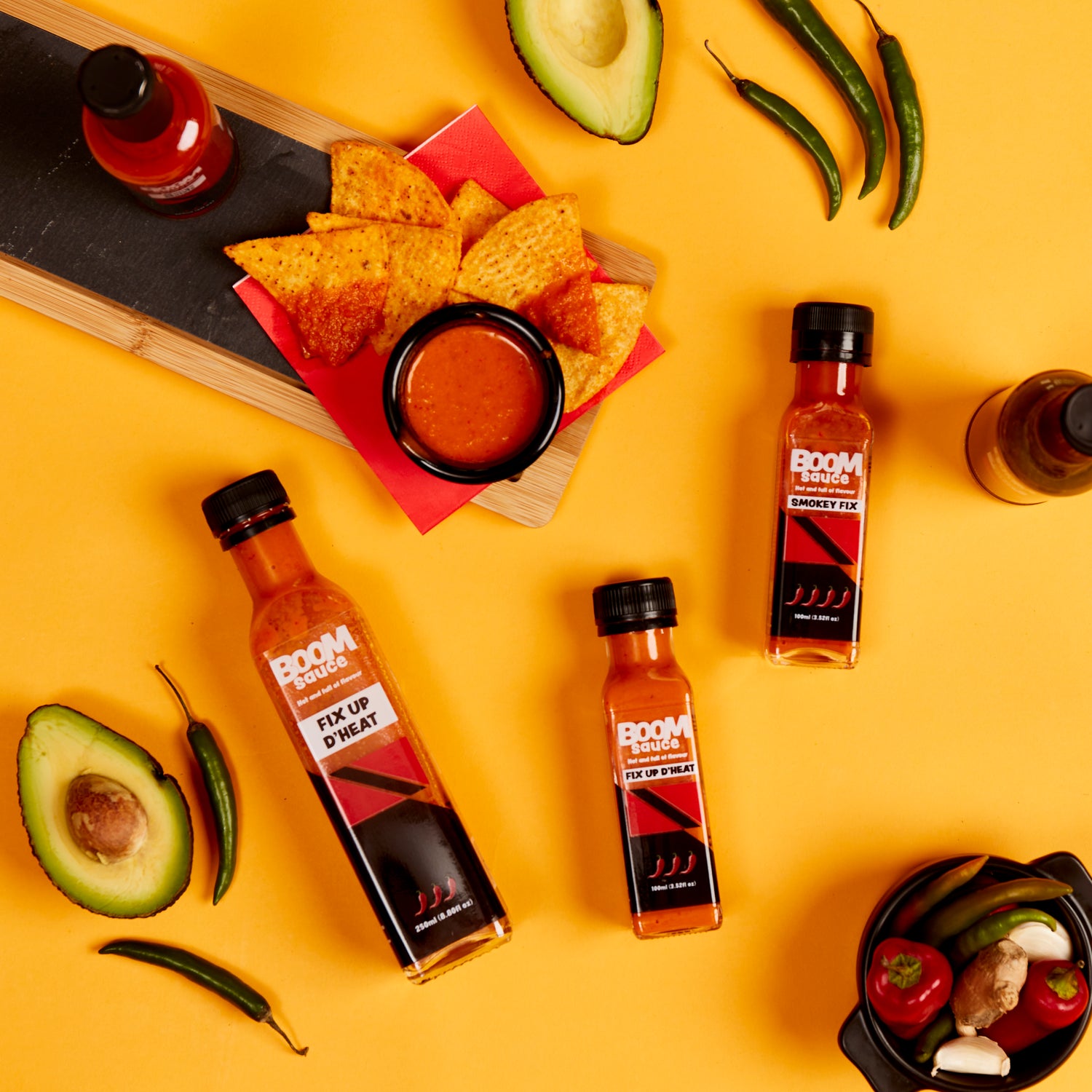 CONDIMENT
Artisan Hot Chilli Boom Sauce is great as a condiment for all occasions from BBQ's to have on your eggs in the morning.
Shop Now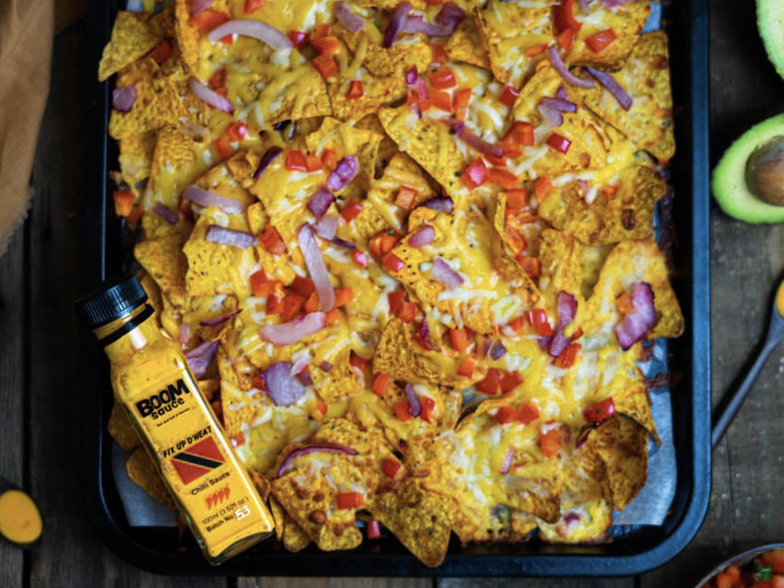 MARINADE
Spice up those dishes and use Boom Sauce as a marinade for all fish, meat and vegetable dishes.
Shop Now
HOMEMADE

Boom Sauce is a chilli sauce that packs a flavoursome punch, and each bottle is made with my extra special pinch of Trini Love.

NATURAL INGREDIENTS

Boom Sauce's unique blend of 100% natural ingredients, I have created sauces using the perfect blends to enhance & compliment all your favourite dishes.

HOT

Chilli sauce burns for most people in a great way, but it is not for everyone. We always recommend that if you have a sensitive mouth, tummy or rear end issues that you sample a small amount first.